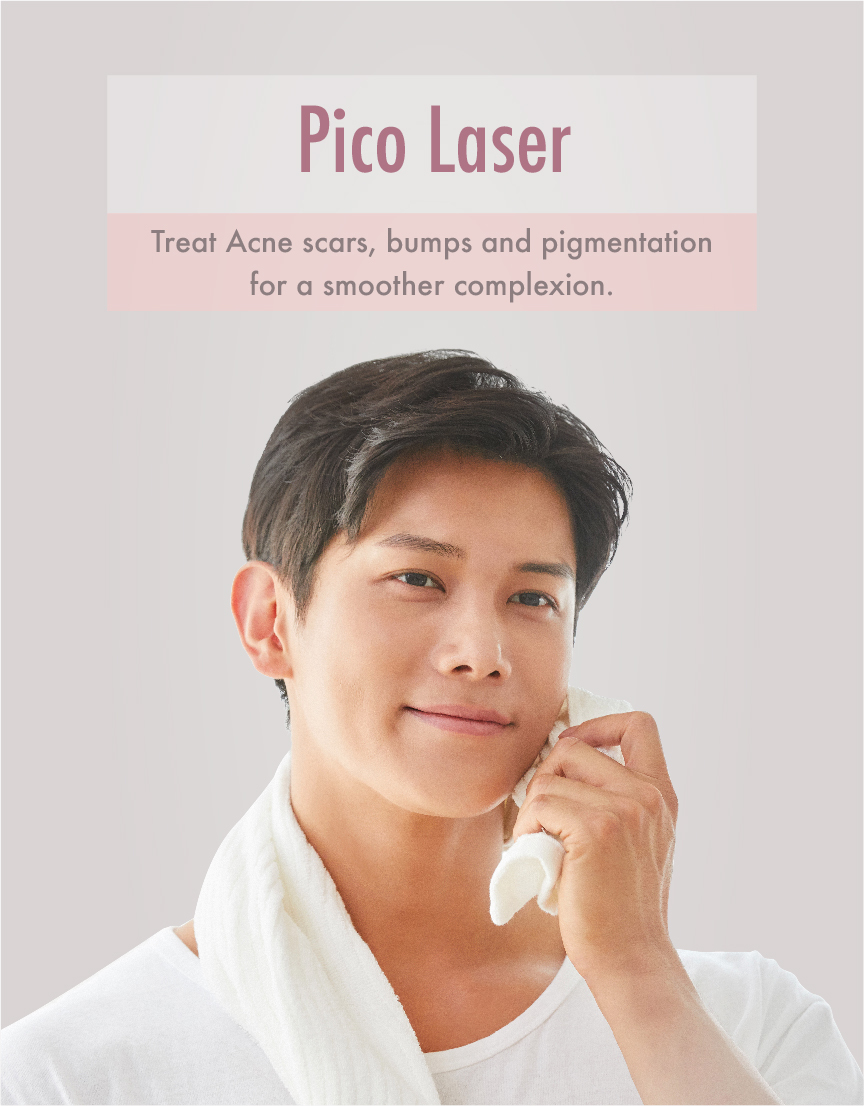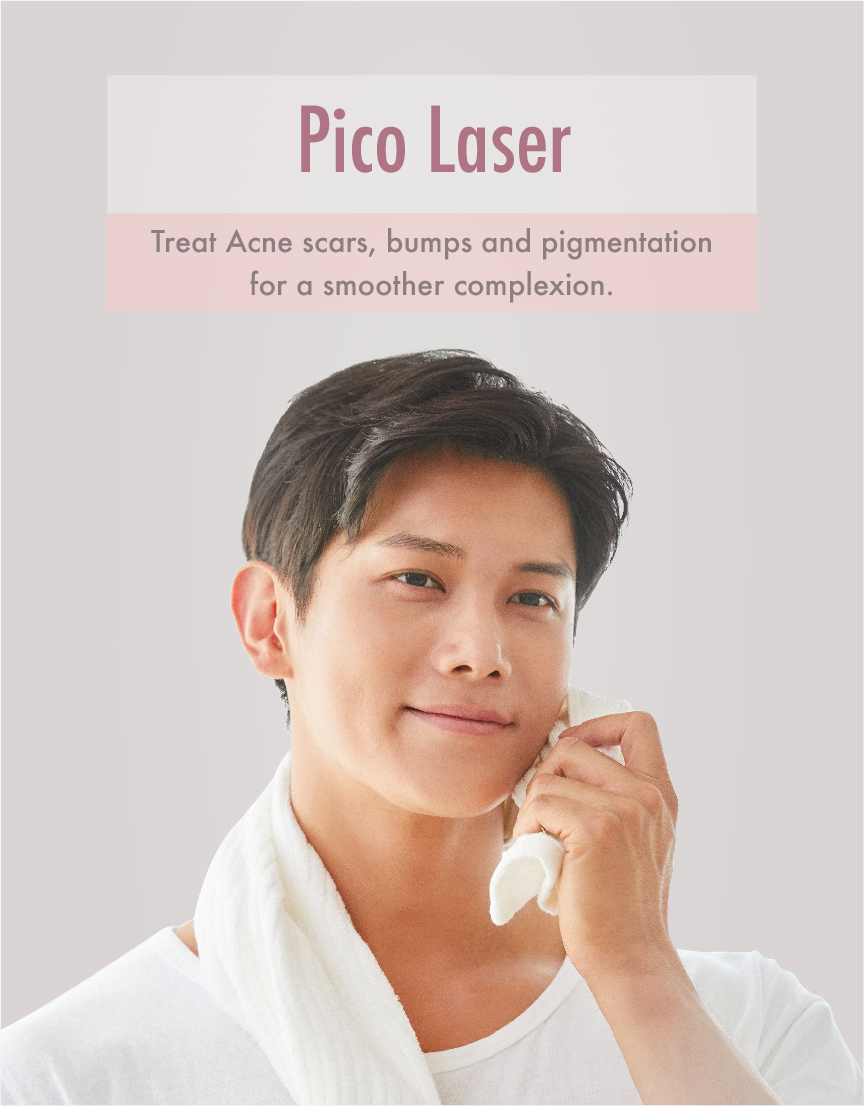 Remove Deep Acne Scarring and Prevent Acne Regrowth
Post-acne marks and scars are common skin problems that cause pigmentation, uneven skin tone, and even indented scars. Pico Laser total skin rejuvenation, stimulate new collagen production, filling in depressed skin tissue, resurface skin texture, reduce oil secretion, and prevent acne and pimple regrowth.
Specialised for Acne-Prone Skin
The picosecond laser is 1000 times faster than conventional lasers. It penetrates deeply into the underlying skin layers to help repair skin without damaging the surrounding tissue. During the skin restoration process, the laser stimulates collagen within deep skin layers, repairing indented scars and refining pores resulting in clearer, fuller looking skin.