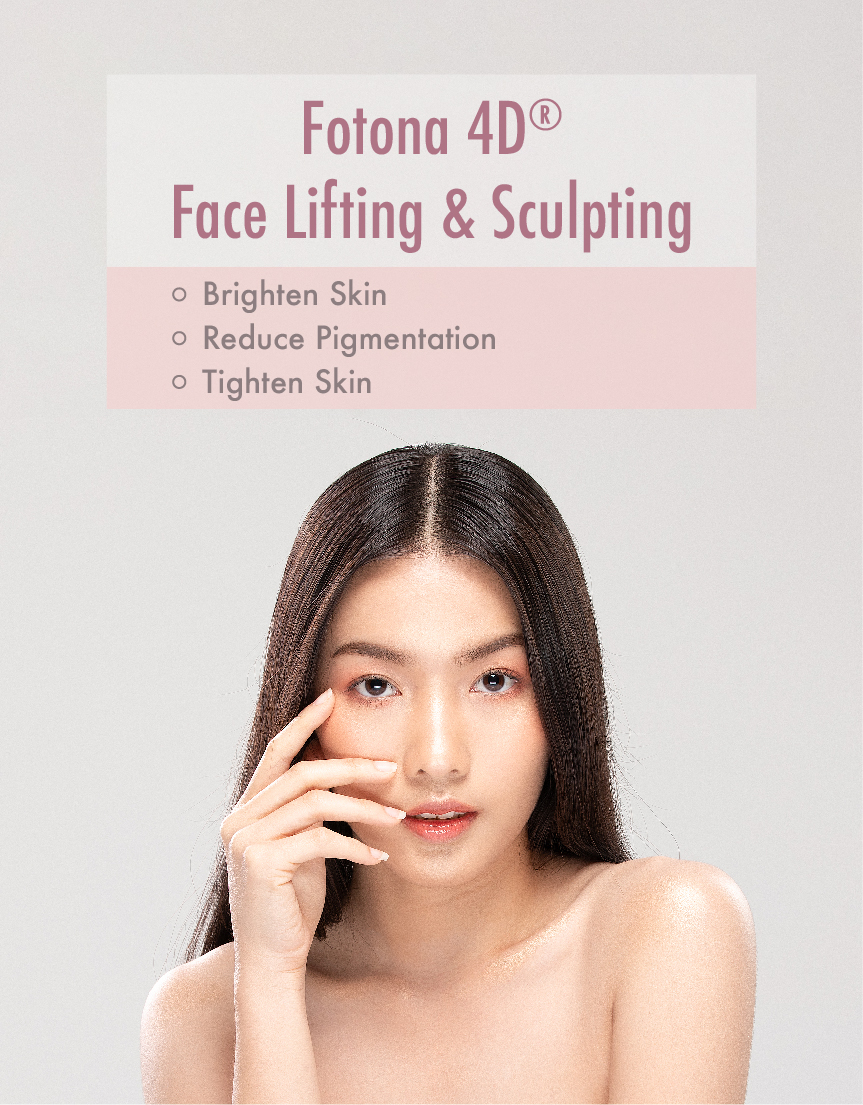 Multi-Purpose Skin Rejuvenation
Fotona4D® is a non-invasive laser treatment that combines 2 complementary laser wavelengths to treat 4 distinct "dimensions" of the skin with effective skin rejuvenation and tightening results.
Performed by a medical aesthetic doctor, Fotona4D® Laser treats both exterior facials and interior oral cavity, penetrating the deeper, medial and superficial connective structures of the skin.
A complete anti-ageing skin rejuvenation solution for a natural looking long-lasting youthful lift.
3 Features of Fotona 4D® Laser
The Fotona 4D® Laser Treatment delivers clearer, firmer skin in 4 steps.
1D Step 1: SmoothLiftin™
Starting from the oral cavity, the laser stimulates and builds new collagen around the jawline and perioral region resulting in a plumping effect, tightening of cheeks and reducing expression lines like the nasolabial folds and wrinkles.
2D Step 2: FRAC3®
Treat deeper imperfections (like deep lines) and pigmentations precisely to restore a youthful texture and more uniform overall complexion.
3D Step 3: PIANO®
With a brushing technique to safely and rapidly apply heat, creating a tightening firming effect for lifted V face.
4D Step 4: SupErficial™
A light laser peel to clear away the superficial imperfections on the skin surface, improving the appearance of the skin for a refreshed youthful glow.