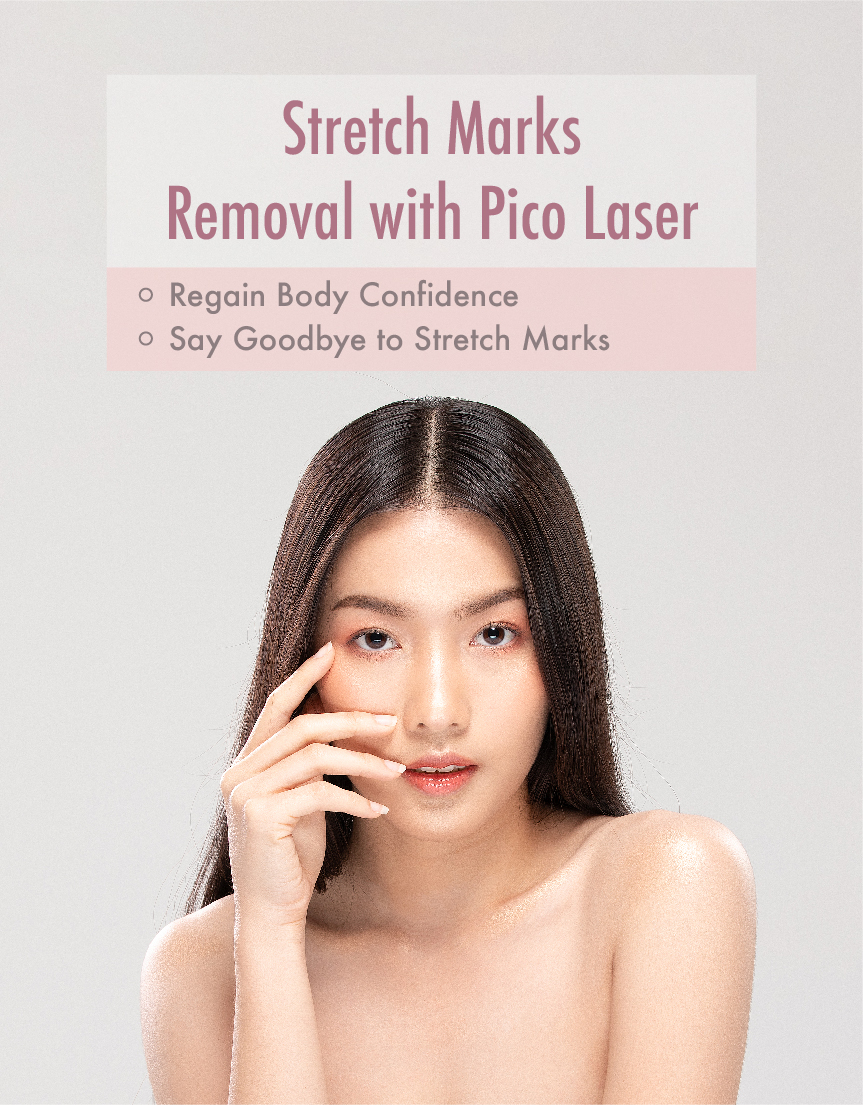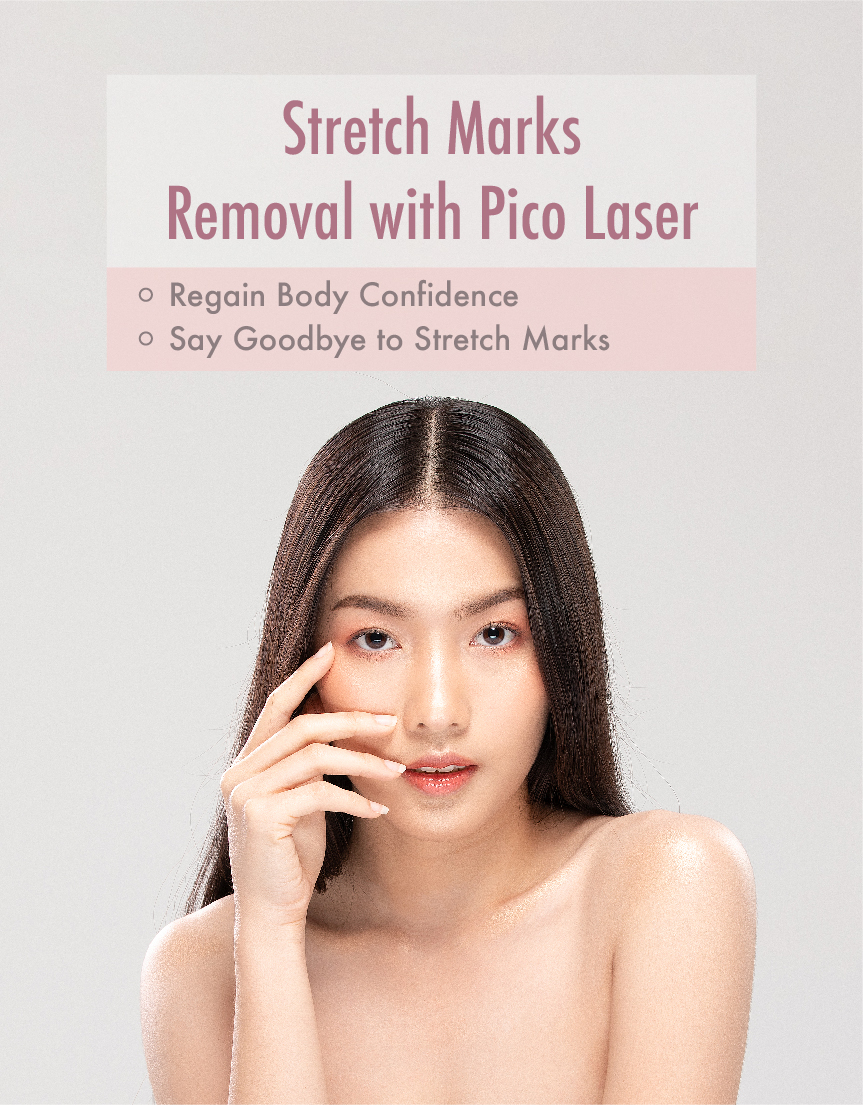 Smooth and Firm Up Skin
Stretch marks are a common skin problem for postpartum women. Sudden weight gain or loss and hormonal imbalance in a short period of time can also lead to the appearance of stretch marks, which form pale white lines on the skin with a bumpy texture. Picosecond laser technology activates collagen and reshaped skin tissue to reduce the appearance of stretch marks, making skin smoother and firmer.
Regenerate Collagen. Smooth Out Stretch Marks.
Picosecond laser targets the area of skin where stretch marks appear. The laser penetrates deep into the dermal layer to stimulate fibroblasts which produces new collagen cells, filling in depressed skin tissue and increasing skin's elasticity for smooth, firm and bouncy skin, allowing women to show off their bodies confidently.